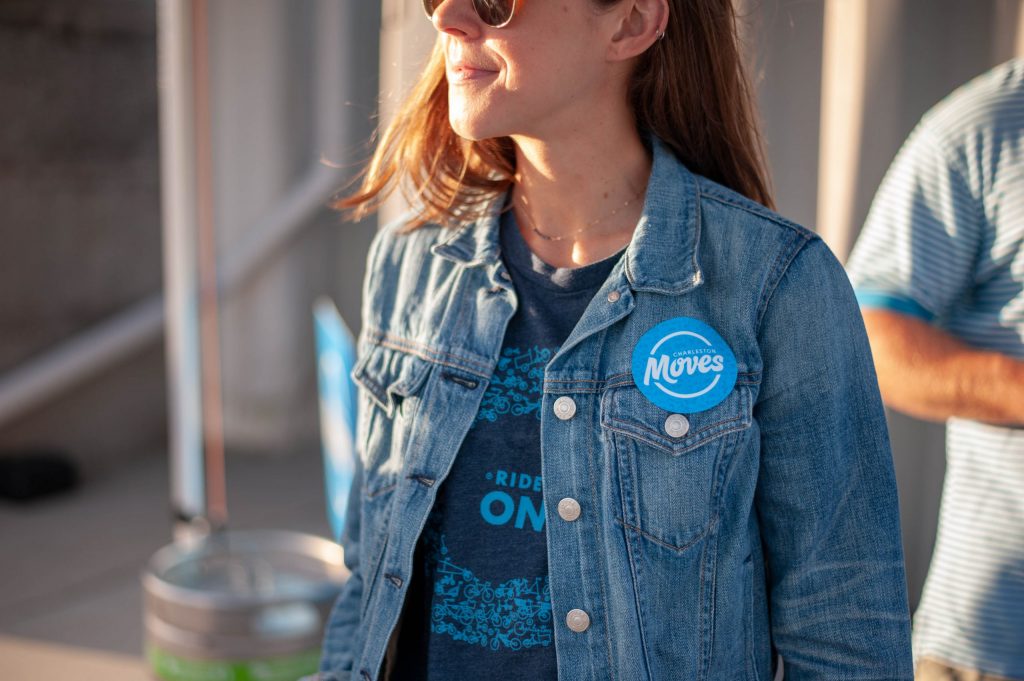 SPEAK UP FOR EQUITABLE MOBILITY!
SAVANNAH HIGHWAY INTERSECTION IMPROVEMENTS
• Take Action: savannahhighway.com/publicmeeting •
Charleston County has officially opened its virtual public information meeting for improvements to key intersections along Savannah Highway (Hwy 17). The County's goals include improving safety and creating more connectivity for pedestrians. While they assessed the potential for improvements at every intersection from Savage Road to Nicholson Street, including those that are unsignalized, they have settled on performing upgrades to:
Dupont Road/Stinson Drive
Wappoo Road
Magnolia Road
Avondale Avenue/Nicholson Street
Most intersections along Savannah Highway are important connections to the West Ashley Greenway, the Maryville Bikeway, and ultimately, the new bike/ped bridge over the Ashley River.
There is very little explanation as to why the County decided to execute the most minimal of pedestrian improvements, and zero bicycle and transit improvements. In order to make this project actually serve vulnerable road users, this is what needs to happen:
All unsignalized intersections, as well as the entire stretch between Wappoo and Magnolia where the County isn't proposing a single improvement, need to be reassessed through a complete streets lens. This should include upgrading unsignalized intersections with high-visibility crosswalks and adding mid-block HAWK crossings. There have already been a number of bike/ped fatalities throughout the project study area (as recently as October 2021); ignoring large swaths of hostile roadway where people are crossing is unacceptable.
Wayfinding to direct people on bikes and foot to the Greenway, Bikeway and future bike/ped bridge needs to be installed throughout the project area.
The turning radius at signalized side streets needs to be tightened to facilitate slower motorist maneuvers and greater awareness of vulnerable road users sharing the space.
Leading pedestrian intervals and pedestrian refuges need to be installed at all proposed project intersections. Illustrations of proposed refuges at Wappoo and Avondale/Magnolia can be found in Plan West Ashley.
Green ladder-style paint needs to be installed through the Wappoo intersection, where high volumes of people are biking between the Bikeway and Greenway. It is inappropriate to guide people on bikes to the crosswalk; they need dedicated, predictable space to travel through the area. Bicycle signals should also be incorporated.
Crosswalks need to be added on both ends of Alycia Alley, and over Maple and Avondale where the sidewalks end.
Furthermore, the County omitted Skylark Drive, Ashley Town Centre Drive and Sam Rittenberg Boulevard from the list because they are expecting the Mark Clark Extension to address these intersections. We see no reason to wait for the completion of the Mark Clark Extension in order to safely cross the roadway.
The proposed designs are not in alignment with complete streets principles. With the immense potential to create a multi-modal transportation system across Savannah Highway to existing and future bicycle and pedestrian infrastructure, the current proposals have significantly missed the mark. Please take action HERE.
NORTH CHARLESTON NEEDS SAFE TRANSPORTATION ACCESS
• Sign the Petition: actionnetwork.org/petitions/north-charleston-needs-safe-transportation-access •
South Carolina is one of the most dangerous states in the nation for vulnerable road users, with Charleston County leading the state in rates of injuries and fatalities to people on bicycles and on foot. In 2021, the South Carolina Department of Transportation (SCDOT), the agency that controls the majority of our roadways and bridges, passed a Complete Streets Engineering Directive, emphasizing that local formalized bike/ped plans would be needed for the state to install the appropriate infrastructure. For the City of North Charleston to have the best opportunities to work with SCDOT and achieve safe transportation access for its citizens, there needs to be a municipal Bicycle & Pedestrian Master Plan to guide priorities and facilitate implementation.
CROSS THE CUT
• Sign the Petition: actionnetwork.org/petitions/safe-bikeped-access-across-the-wappoo-cut •
The Wappoo Cut Bridge is located along Folly Road between West Ashley and James Island. While it has sidewalks leading to it, and a maintenance path across, the space is too far narrow and close to fast-moving vehicles. This is a key corridor that links destinations with existing infrastructure and pending projects, including: the West Ashley Greenway, Maryville Bikeway, new Ashley River Bicycle & Pedestrian Bridge, McLeod Plantation, Rethink Folly Road improvements, Maybank Highway complete streets work, James Island County Park, and more. Despite progress and opportunities on both sides, this bridge remains a barrier. We need a critical mass of support to make this crossing safe and comfortable for people to walk, bicycle, travel in wheelchairs, and with canes.