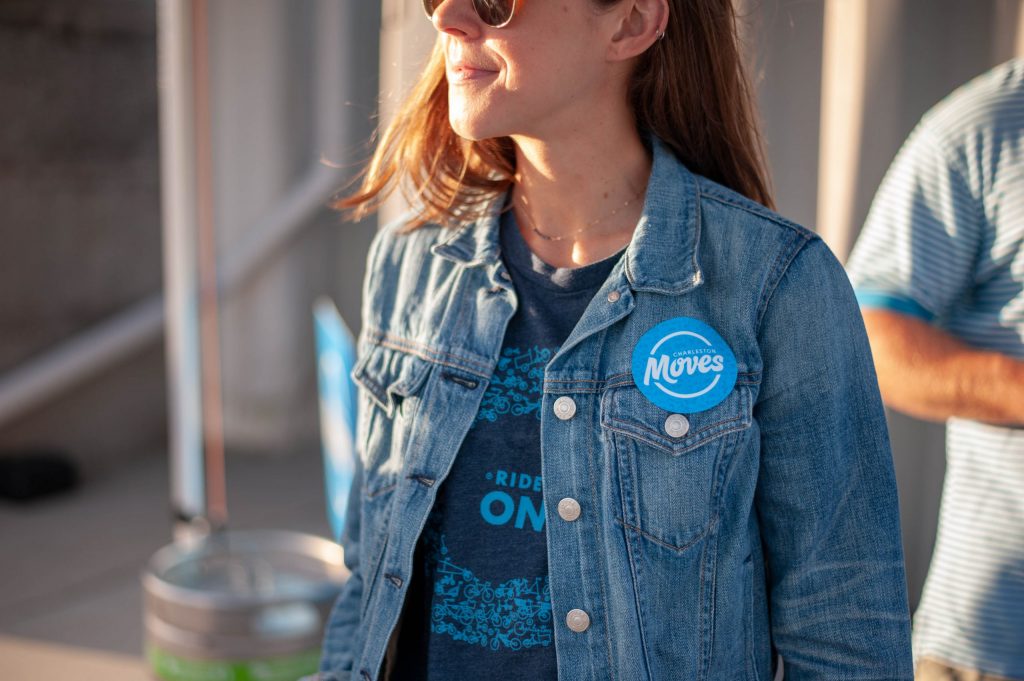 SPEAK UP FOR EQUITABLE MOBILITY!
ACTION FOR AZALEA

 There is still time to contact Charleston County with your support 
Email: ssororian@charlestoncounty.org
Phone: 843.202.7624
Or, fill out the County's form: https://www.betternorthbridge.com/contact
Charleston County has completed the Road Diet Study for Azalea Drive between Cosgrove and Leeds. We are so excited to share that the study is complete, and the results are favorable! This means that rebalancing the roadway to accommodate safe travel for people walking and biking would not measurably impact motorist travel time. The proposed design will not only facilitate accessible connections for vulnerable road users, but also improves motorist safety. It's a win-win!
You can review the materials HERE and HERE. If the improvements are approved, it will be a big step toward on-the-ground connectivity for a Better North Bridge.
MARK CLARK EXTENSION PUBLIC HEARING

EVENT SITE: www.scdotmarkclark.com/publichearing#publichearing-events 
Tuesday, September 14
Open House: 11 am – 6 pm
Formal Session: 6 – 7 pm
Essex Village Church (736 Savage Road), West Ashley
Charleston County and SCDOT are hosting an open house from 11 am to 6 pm to allow the public to view project materials and ask questions. The formal verbal comment session begins at 6 pm with the close of the open house. Those who would like to participate in the verbal comment session on site must sign-up in advance to speak at the public hearing no later than 5:55 pm.
The public hearing will be livestreamed here: https://www.scdotmarkclark.com/publichearing
Project documents can all be found online here: https://www.scdotmarkclark.com/documents
You may also participate in the Virtual Public Hearing Room until October 15 here: https://www.scdotmarkclark.com/publichearing
Charleston Moves staff is still reviewing the Supplemental Environmental Impact Statement (SEIS), but below is a brief list of our concerns and suggestions so far:
There are no induced traffic projections, despite the document identifying traffic pattern changes, population increase projections, high rates of single-occupancy vehicles, high percentages of freeway travel, assessments of bottlenecks, and predictions of induced development and energy consumption. There is an assumption that vehicle miles traveled (VMTs) and therefore localized air toxics are not problematic, as well as an assertion that the research of localized air toxics impacts is not yet reliable.
There is no assessment of bicycle and pedestrian level of service. This analysis is critical in understanding the effects of induced traffic and benefits of splitting the mode share, while also informing safe design for the proposed multi-use path and destination connections. There is also no assessment of how nearby large-scale bike/ped projects that are currently under development could help level of service, or how bike/ped infrastructure could reduce runoff pollution and benefit environmental justice communities, even with the identification that up to 17% of impacted West Ashleyans, 5% of impacted Johns Islanders, and 12% of impacted James Islanders lack access to a motor vehicle.
Alternative G includes a 12′ multi-use path throughout the project corridor. This is not enough space for vulnerable road users. No other new bicycle and pedestrian crossing under development in the area is that narrow; we understand from Wonders' Way that a 12′ bi-directional path is not satisfactory. Alternative G must provide paths on each side of the roadway, or the path must be widened to accommodate users. SCDOT's Complete Streets Policy, and updated engineering directives and Roadway Design Manual should guide and inform the design.
Transit was ruled out as its own alternative, but that does not mean transit should be left out of the project. There was no analysis of dedicated transit lanes, or how transit could supplement the project, despite the recognition that "[a]dditional or improved transportation linkages are needed to improve mobility and efficiently move people and goods throughout the scoping area and region." The Berkeley-Charleston-Dorchester Council of Governement's Regional Transit Framework Plan has identified three high capacity transit corridors that link and/or bisect Alternative G: Corridor G (I-526 from Mount Pleasant to West Ashley), Corridor K (West Ashley to downtown Charleston), and Corridor M (James Island to downtown Charleston). According to SCDOT staff for the 526 Lowcountry Corridor project, shoulder space is being reserved for transit service. However, shoulders do not appear to be for transit on the Mark Clark. Additionally, CARTA has already doubled frequency along its Folly Road route, and ridership has increased. It is short-sighted and incongruent to exclude transit in the Mark Clark Extension project.
Mitigation for impacts to the West Ashley Greenway, James Island County Park, neighborhoods, the environment and historic areas is still under development.
There is not a clear identification of funding sources. The 2019 cost estimate for the project, as well as the list of committed funding, still leaves $27-132M unaccounted for.