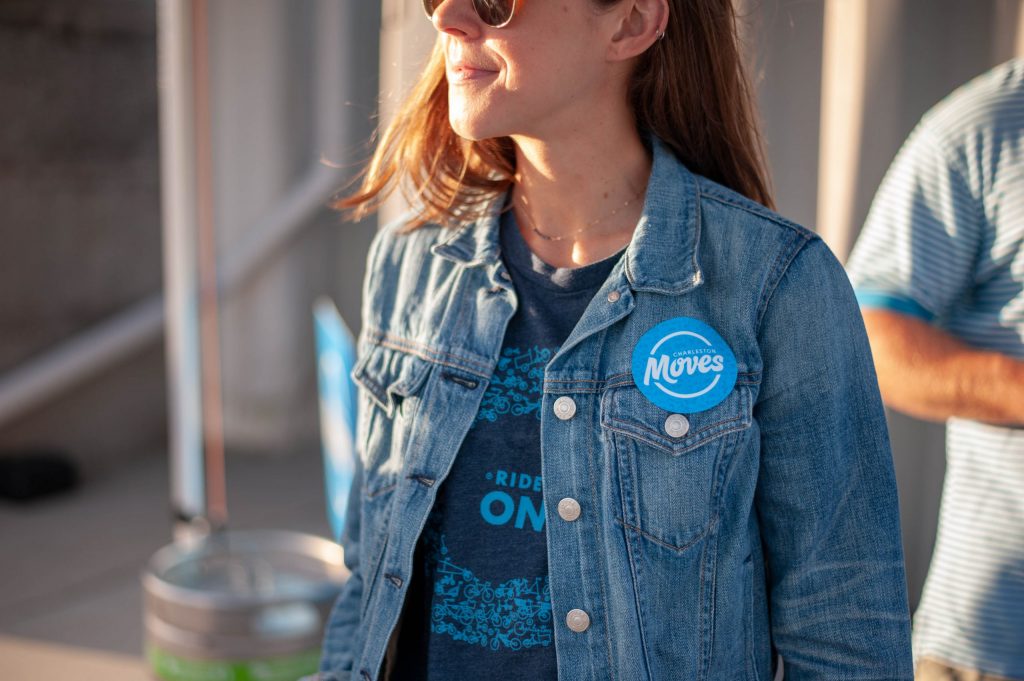 SPEAK UP FOR EQUITABLE MOBILITY!
KING STREET BIKE LANE
• Sign our Petition: https://forms.gle/VzBvRmuZWmKQ2zUq8v •
SCDOT held both an in-person public meeting and open comment period in 2022 for their Downtown Charleston Bike and Pedestrian Improvements Project, which proposed a variety of safety upgrades to King Street, Meeting Street, Saint Philip Street and Calhoun Street (view detailed, mapped concepts here). These recommendations were the result of Road Safety Audits in 2019 and 2020, which we participated in alongside other stakeholders. The four corridors were selected because they are within South Carolina's top 10 most dangerous roadways for vulnerable road users, based on crash data.
One of the most exciting elements of this project is that it reinforces a connected grid of dedicated multi-modal space, particularly for those traveling by bike as, despite the immense volume of trips, there is a complete lack of infrastructure. It also recommends much-needed pedestrian improvements, while retaining (and even adding) on-street parking. We commend SCDOT for striking this balance, while prioritizing countermeasures that save lives.
A standout recommendation for King Street calls for a road diet from Calhoun to Broad, which would facilitate the installation of a buffered bike lane (with intermittent green paint). This would transform the corridor into a far safer environment by improving functionality and predictability for all travelers. Our only critique is to make the bike lane protected, in addition to buffered.
MOUNT PLEASANT TRAILS
The Town of Mount Pleasant is hosting public input sessions for various trail projects, as part of the Mount Pleasant Way plan. Additionally, the Town is hosting the next open houses to further develop their Comprehensive Plan. These are great opportunities to let planning staff know what types of bicycle, pedestrian and transit infrastructure are needed. Here is what is coming up through April 2023:
Mount Pleasant Way
National Drive Trail Meeting
Tuesday, April 18
Presentation begins at 5 pm
Wando Mount Pleasant Library (1400 Carolina Park Blvd)
Comprehensive Plan
Towne Centre District Meeting
Thursday, April 13
Drop-in between 5-7 pm
Mount Pleasant Waterworks (1619 Rifle Range Rd)
Surveys for various districts HERE
NORTH CHARLESTON NEEDS SAFE TRANSPORTATION ACCESS
• Sign the Petition: actionnetwork.org/petitions/north-charleston-needs-safe-transportation-access •
South Carolina is one of the most dangerous states in the nation for vulnerable road users, with Charleston County leading the state in rates of injuries and fatalities to people on bicycles and on foot. In 2021, the South Carolina Department of Transportation (SCDOT), the agency that controls the majority of our roadways and bridges, passed a Complete Streets Engineering Directive, emphasizing that local formalized bike/ped plans would be needed for the state to install the appropriate infrastructure. For the City of North Charleston to have the best opportunities to work with SCDOT and achieve safe transportation access for its citizens, there needs to be a municipal Bicycle & Pedestrian Master Plan to guide priorities and facilitate implementation.
CROSS THE CUT
• Sign the Petition: actionnetwork.org/petitions/safe-bikeped-access-across-the-wappoo-cut •
The Wappoo Cut Bridge is located along Folly Road between West Ashley and James Island. While it has sidewalks leading to it, and a maintenance path across, the space is too far narrow and close to fast-moving vehicles. This is a key corridor that links destinations with existing infrastructure and pending projects, including: the West Ashley Greenway, Maryville Bikeway, new Ashley River Bicycle & Pedestrian Bridge, McLeod Plantation, Rethink Folly Road improvements, Maybank Highway complete streets work, James Island County Park, and more. Despite progress and opportunities on both sides, this bridge remains a barrier. We need a critical mass of support to make this crossing safe and comfortable for people to walk, bicycle, travel in wheelchairs, and with canes.
REQUEST MAINTENANCE
• charlestonmoves.org/who-maintains-that-path •
Have you noticed bike/ped infrastructure that needs maintenance? Reference the above resource to find out who is responsible, and how to report it.