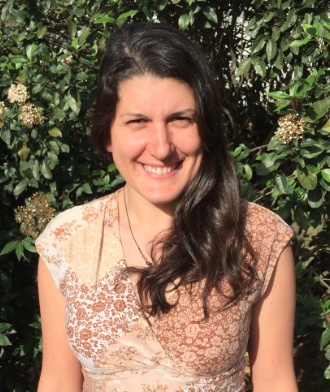 The Board of Directors of Charleston Moves is pleased to announce that Katie Zimmerman has been selected as Executive Director, effective April 3, 2017.
Katie joins Charleston Moves from the Coastal Conservation League, where she has worked as one of the region's leading environmental advocates for eight years. For more than three of those years, she served as the Air, Water and Public Health Program Director. Part of her responsibilities included extensive work on "active transportation" issues in our region, namely improved bicycle and pedestrian infrastructure. She also sits on several boards and committees, including that of the Palmetto Cycling Coalition and the educational advisory board to the Lowcountry Graduate Center in Healthcare Management and Community Wellness.
"Katie practices what she preaches," said Tom Bradford, Board Chair of Charleston Moves. "She has gotten around Charleston almost exclusively by bicycle for a number of years, and she understands the critical role that enhanced mobility choices play in our growing region."
Katie's experience, leadership and vision for the organization and the greater Charleston region are perfectly aligned with the goals and direction of Charleston Moves. Please join us in welcoming Katie as Executive Director.
P.S. — Next month's Annual Member Meeting and Handlebar Happy Hour will be a great opportunity to meet and get to know Katie. Details forthcoming!