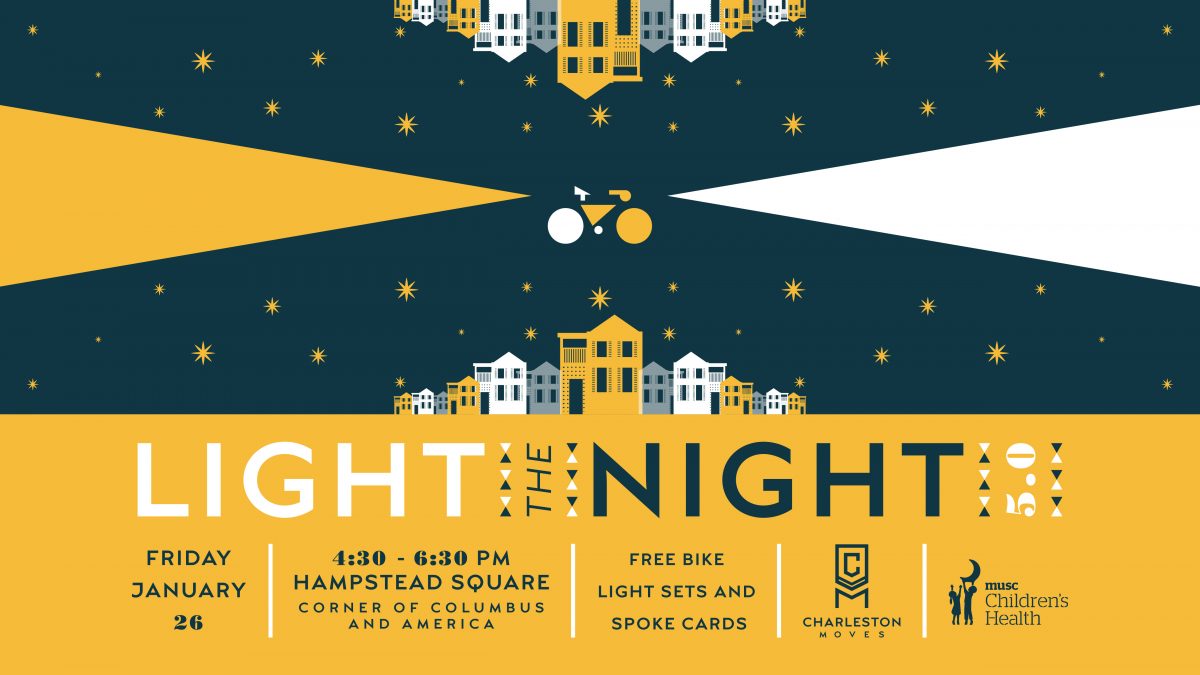 Light The Night
Light The Night is our bi-annual bike light set giveaway and educational campaign. Each January and September, we give out hundreds of FREE bike light sets and educational spoke cards with tips on riding smart and knowing your rights. Our first Light The Night was on January 22, 2016.
Light The Night — FREE Bike Light Set Giveaway
Friday, January 26, 2018
4:30 — 6:30 pm
Hampstead Square (corner of Columbus and America Streets)
facebook.com/events/324317558058329
On Friday, January 26, we will distribute hundreds of bike light sets and "Better Streets, Better Ride" spoke cards to the community. The spoke cards list basic legal rights and best practices to empower Charlestonians during their bike rides.
We will be joined by Eastside Community Development Corporation (ECDC) and Medical University of South Carolina's (MUSC) Safe Kids Charleston Area. ECDC will have a table with information, resources and free snacks. MUSC will offer a bike course for children around Hampstead Square. Bicycles for kids will be available to borrow. MUSC will donate up to 50 helmets to kids who participate in the bike course; they will be distributed on a first come, first serve basis. Mateusz Wojnarowicz International Homeschool will also offer a safe streets art activity for kids (facebook.com/events/155904115131825).
Please join us by pedaling to the Eastside's Hampstead Square on the corner of Columbus and America Streets to collect your light set and spoke card for safe riding in 2018. Charleston Moves volunteers will also strap light sets to bikes parked and passing through the Eastside neighborhood.