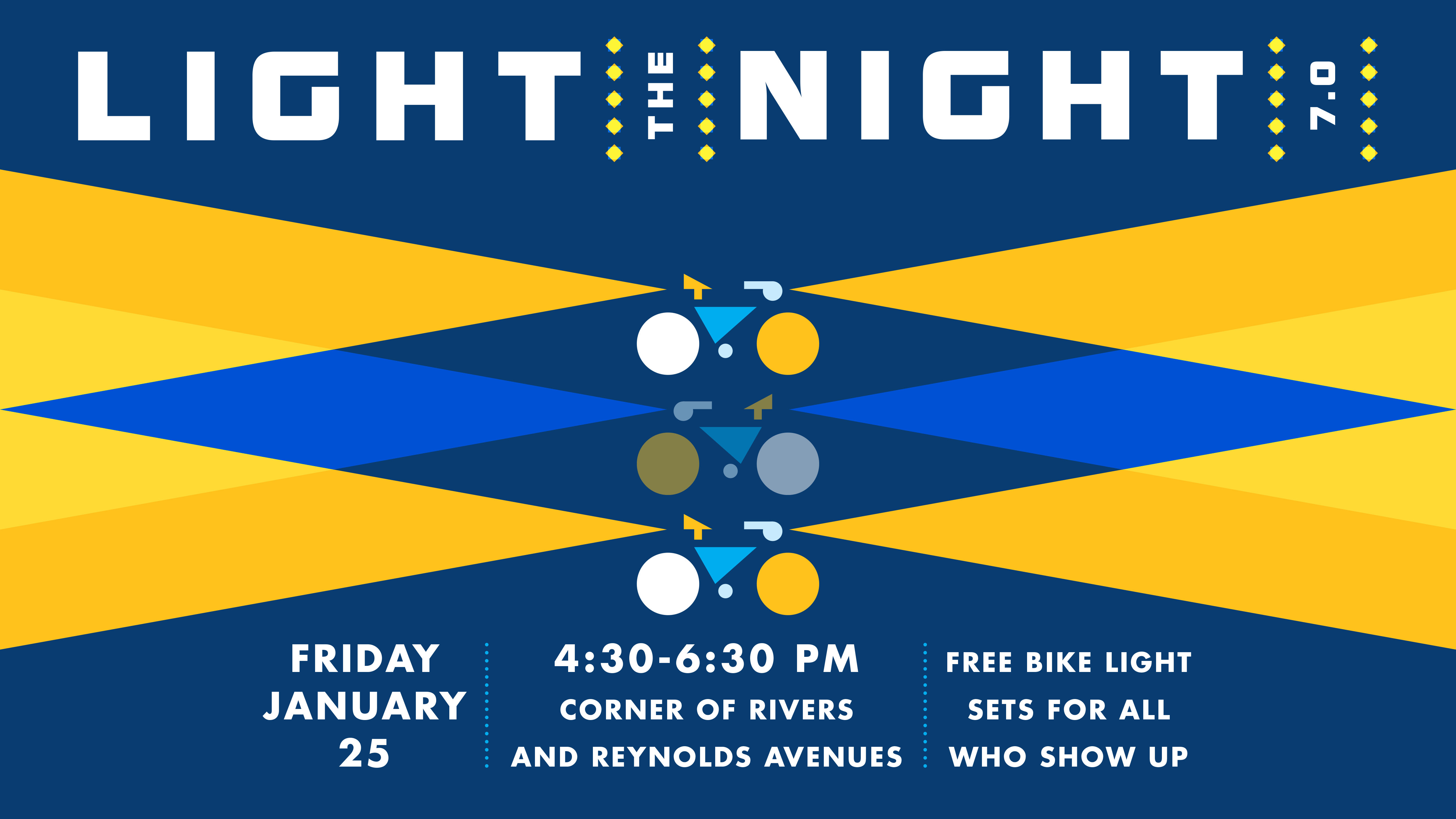 Light The Night
Light The Night is our bi-annual bike light set giveaway and educational campaign. Each January and September, we give out hundreds of FREE bike light sets and educational spoke cards with tips on riding smart and knowing your rights. Our first Light The Night was on January 22, 2016.
Light The Night — FREE Bike Light Giveaway
Friday, January 25, 2019
4:30 — 6:30 pm
Corner of Rivers and Reynolds Avenues, North Charleston
facebook.com/events/1306011049557335
Charleston Moves presents Light The Night, our bi-annual FREE bike light giveaway and educational campaign.
On Friday, January 25, we will distribute bike lights and "Better Streets, Better Ride" spoke cards to the community. The spoke cards list basic legal rights and best practices to empower Charlestonians while riding.
We will be joined by our friends at Metanoia, Lowcountry Alliance for Model Communities (LAMC), and the North Charleston Police Department (NCPD). LAMC and Metanoia will have tables with information on the organizations and their work. NCPD will help ensure the community is safe as they pass through this intersection on foot and bike. Please join us by pedaling to the corner of Rivers and Reynolds Avenues to collect your lights and spoke card for safe riding in 2019.