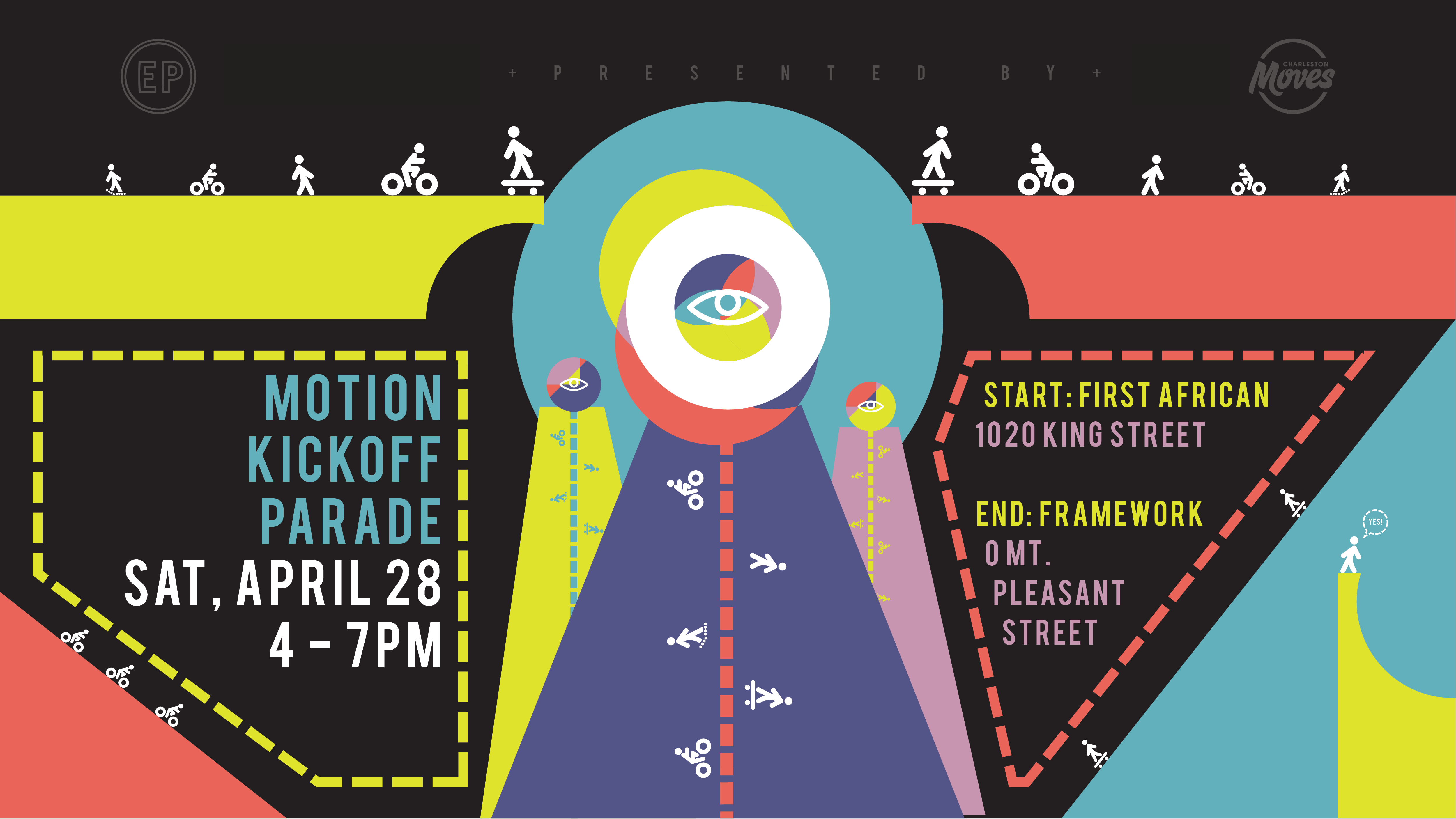 Bike Month CHS
This year, Charleston Moves has partnered with Enough Pie to co-produce AWAKENING: MOTION as part of Bike Month.
AWAKENING: MOTION is a series of public art projects that aims to transform the streets of Charleston's Upper Peninsula by showcasing what's possible when communities unite to create safe, connected, dignified transportation.
This program is about equality in mobility. Everyone — whether you take the bus, walk, ride a bike or drive a car — has the right to get from Point A to Point B safely, affordably and with dignity. Charleston's Upper Peninsula is home to six neighborhoods with 3,100+ residents, 1,500+ housing units and 500+ businesses. Within this landscape, there are countless broken sidewalks, absent crosswalks and bike lanes, and subpar bus stops.
* These events are part of Charleston Moves' annual Bike Month program
** These events are separate from AWAKENING: MOTION